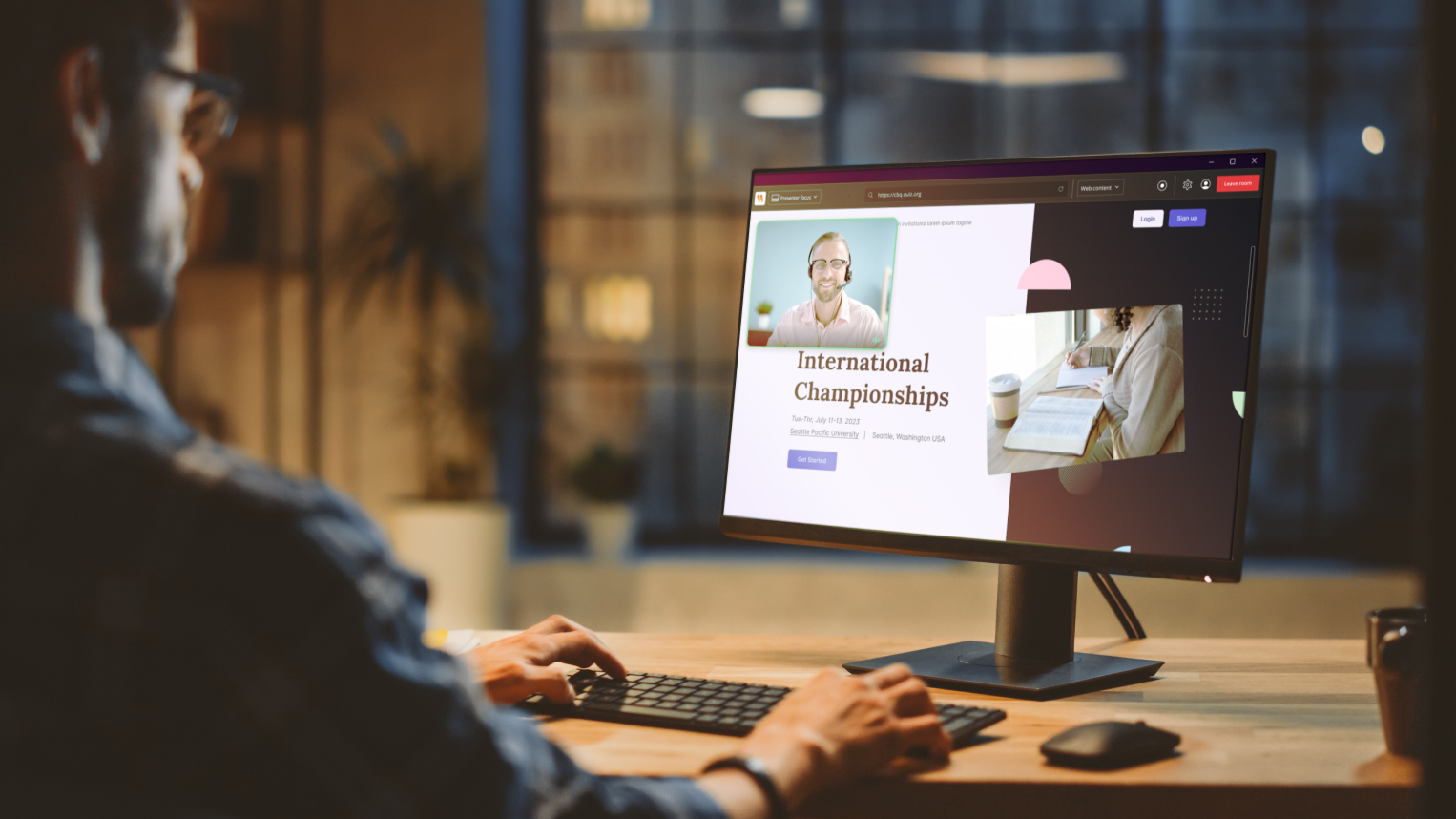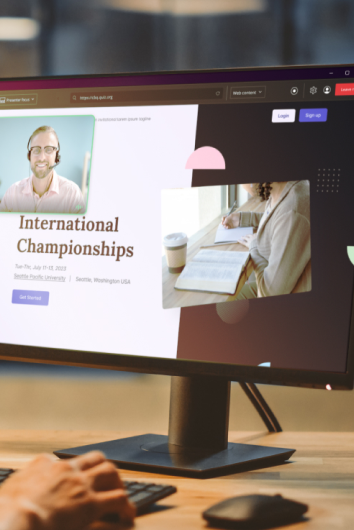 PRODUCT FEATURES
Share Web Content
---
Share Web Content is exclusively available with the Cordoniq video collaboration platform.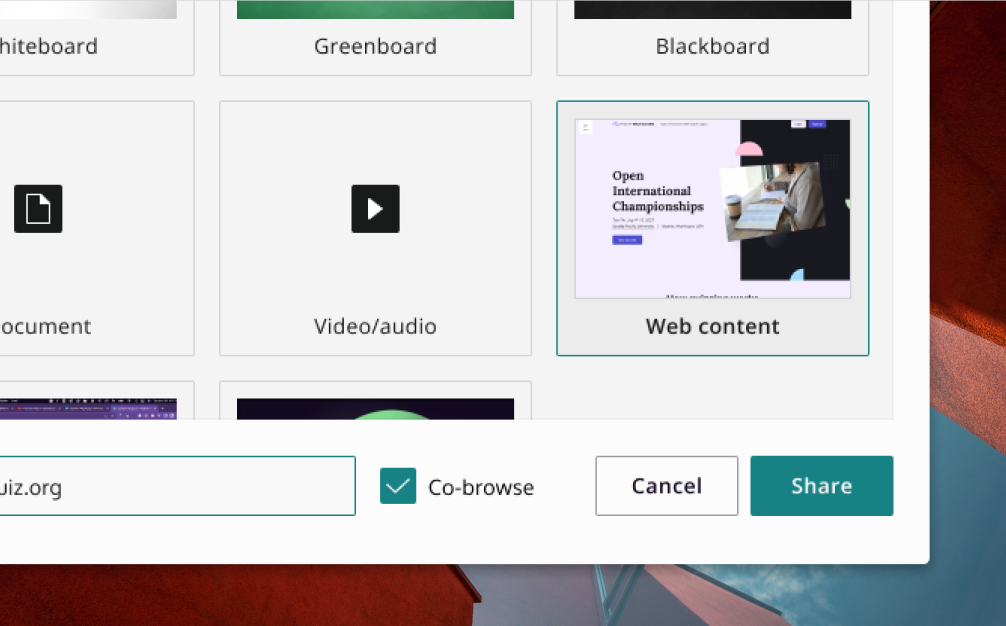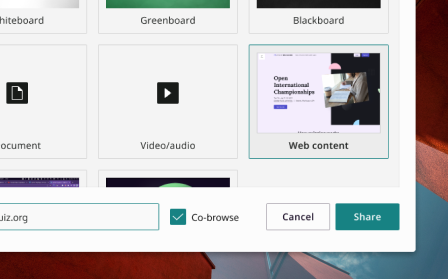 Deliver unified collaborations
---
This unique feature allows you to easily display web-based applications and videos within Cordoniq's meeting interface. This eliminates the disjointed and time-consuming task of toggling between screens, so client and team interactions take place within your branded environment.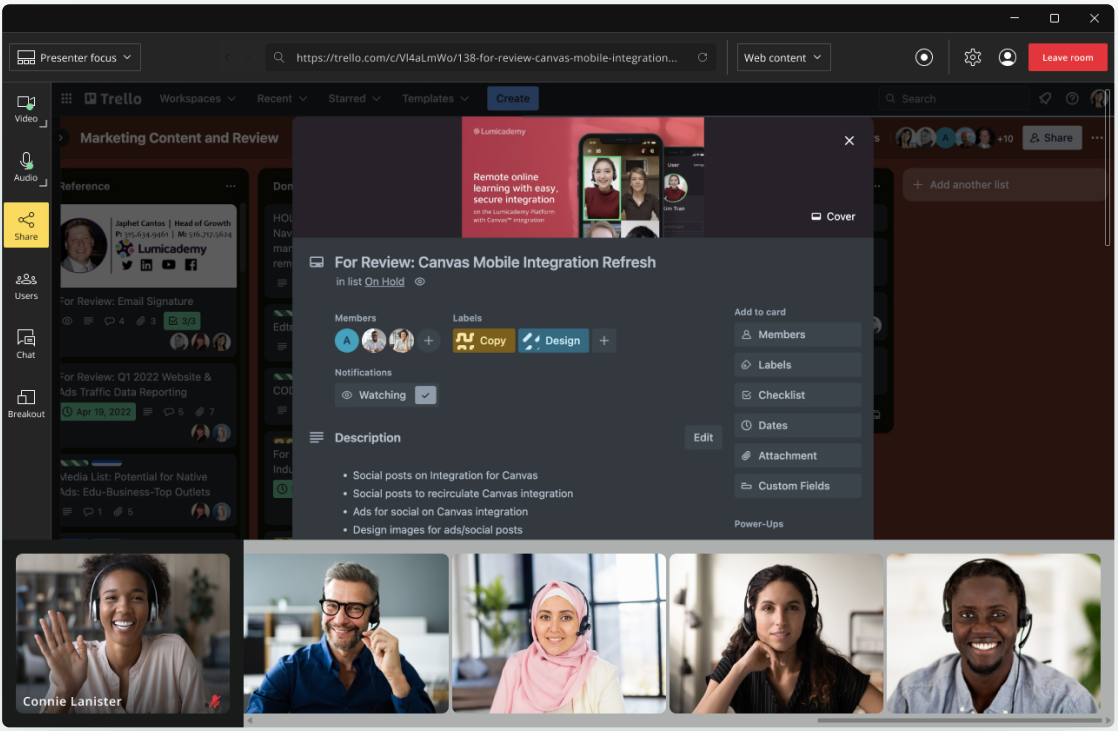 With generic video conferencing products, you're limited to sharing content that's on your screen. But
Cordoniq video collaboration
is different.
We've built a full web browser into the platform. Use it to explore online content and applications within a meeting. Attendees can interact with the information independently from one another, while still working together. This makes it easier to engage with the content, and the screen-in-screen interface benefits team members who are working on laptops, or with only one monitor.
Include existing web apps
---
As part of our next-gen UX, you can easily blend off-the-shelf web app solutions–including fully-gamified web services–into the video collaboration experience.
Have a favorite web product or service? Now you can use that solution directly inside the interface of Cordoniq using our Share Web Content capability.
Review at your pace
---
The Share Web Content feature is ideal for sharing any website, as well as co-editing legal documents, reporting metrics, reviewing budgets, forecasts, and financial reports. It is equally useful for analyzing dashboards, and hosting brainstorming and project planning sessions.
That's because meeting participants can read and scroll through screens and documents independently, and at their own pace, thereby increasing their comprehension and making every video collaboration more productive.
Control permissions
---
As meeting host, you have complete control over attendee permissions. Allow them to scroll, interact with content, watch videos, and click links to visit other areas of a website. Or disable all webpage links, so participants can view and scroll through the content independently, while all remaining focused on the same page.
Customize your solution
---
Looking for a white-labeled solution? With Cordoniq, your development team can leverage native app stores to deliver your company's own web app or service, along with secure HD video collaboration and state-of-the-art features; including screen sharing, multi-language chat, dynamic control, and unlimited rooms that don't expire.
Display web-based applications within the meeting interface