Product Features
---
Cordoniq's video collaboration platform solution is designed for enterprise-level companies and management consulting firms in many industries; technology, ICT, telecom, financial, legal, accounting, HR, corporate distance learning and more. Created by award-winning developers who understand the need for secure, high-quality HD video collaboration, custom built for enterprise business.
For Desktop and Mobile Collaboration on Mac / PC / iOS / Android
Private Labeling
---
Custom-branded video collaboration that feels and functions as a more professional experience for your clients and employees.
With the Cordoniq platform, your company's identity remains front and center throughout the meeting experience. It's easy to include your logo, color schemes and branding for a fully customizable look and feel, whether on desktop or mobile. No more third-party branded software logos in your meetings. Another way that Cordoniq sets you apart from the competition.
Learn how private labeling video collaboration can amplify your brand
Security
---
Protect your proprietary information with up to and beyond U.S. military-grade security, privacy and control over your video conferencing and collaboration.
Configure your Cordoniq meetings for your own custom security requirements. Our private cloud implementation is easy to deploy and requires minimal effort by your system administrator.
Many "one size fits all" video conferencing products only utilize symmetric encryption, which is prone to cyber hacking and attacks. With the Cordoniq platform solution, you have true end-to-end security, with the latest TLS standards up to and including TLS 1.3 on all platforms.
Through our APIs you can leverage OAuth/2 to interact with your video conferences and collaboration. We support numerous OAuth/2 flows including account and user flows, client based and API-key for machine-to-machine and service-oriented communications.
For Administrators & Developers: IT administrators can choose their own cipher strength and PKI key depth rules. Your company can provide its security certificates and use its Internet domain names, which are easily implemented using our robust Cordoniq Developer Portal or through our development services.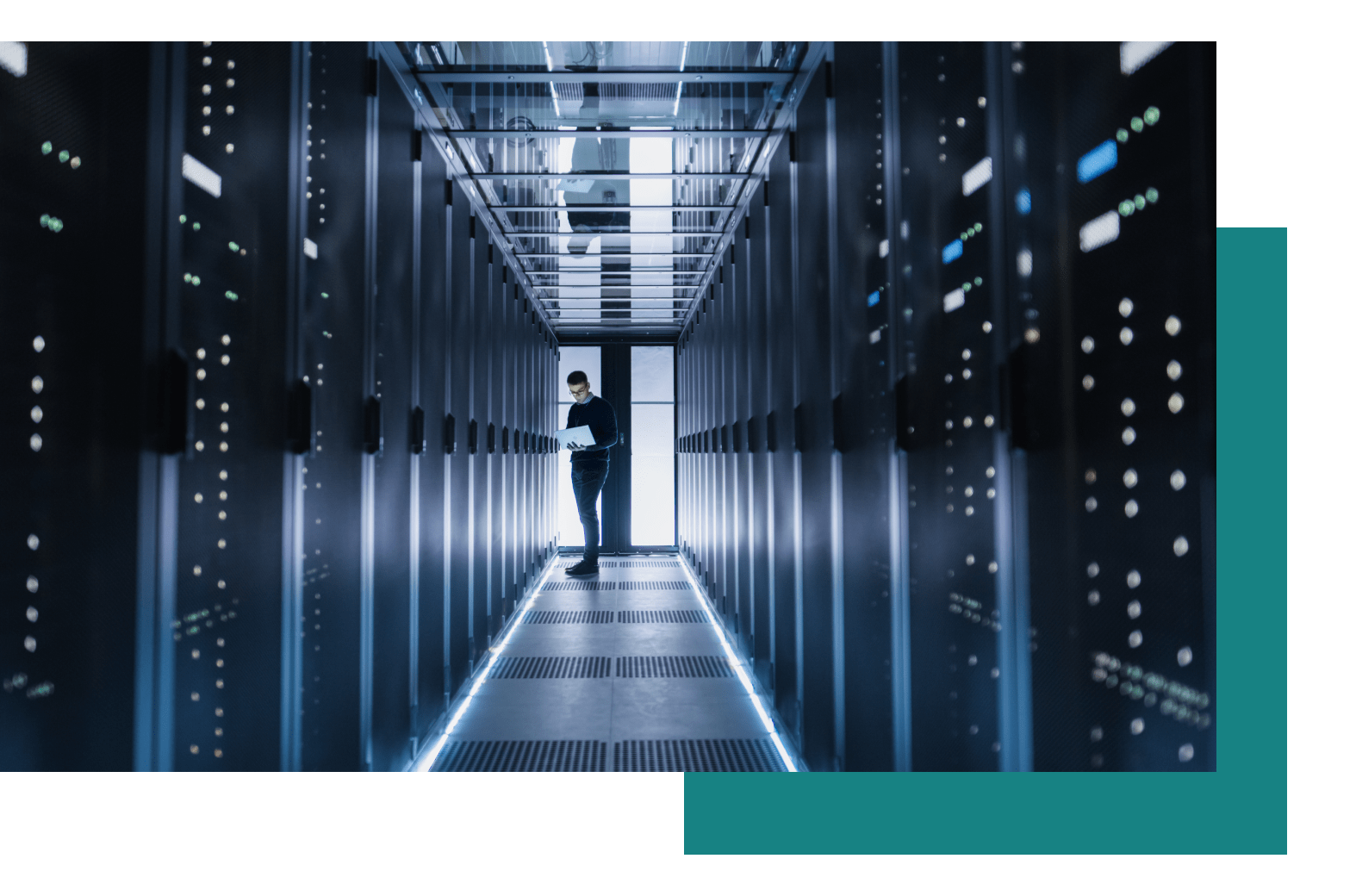 Our security works on all platforms, desktops and mobile devices. You don't have to compromise your meeting and data security if you utilize legacy web browsers or older mobile operating systems.
Most importantly, YOU choose how, when and where YOUR secure video conferencing solution is deployed.
Learn how secure-by-design software can improve security
Privacy
---
Don't subject your sensitive data, meeting recordings, or your video conferencing rooms to unwanted intrusions. Cordoniq offers a clear approach to the issue of privacy.
Cordoniq is committed to safeguarding your proprietary data and online meetings. We are web privacy regulation-compliant, giving you the ability to protect your sensitive information from hackers and data breaches. Your internal team meetings as well as your client video collaboration experience remains within your control, without routing data to an outside organization.
Collaboration Tools
---
Collaborate with clients in a live and immersive video experience, with all the intuitive and easy-to-use tools you expect.
In addition to our powerful Share Web Content feature – with whiteboarding, annotation, markup tools, chat, screen sharing, and document sharing in over 70 format types – your clients and employees will have all the necessary tools and features needed to run successful online video collaboration meetings. Breakout rooms help teams and small groups work on projects in real-time, providing a multi-session strategy for productivity. You can securely record your meetings and use them for in-house training or sharing with clients at a later date.
Discover four key benefits of investing in a video collaboration platform
Gamified Product
---
We designed the application to be gamified from the ground up.
Cordoniq is the only video conferencing and collaboration solution designed to fully leverage the GPU or graphics chipset in your computer and mobile devices. The Cordoniq platform can provide an enhanced experience for all users, regardless of the device they choose for collaboration.
Cordoniq provides a 'green technology' approach to video collaboration and computing by better utilizing the overall capabilities of the device, as it is designed to lower the amount of cycles required, thus saving energy, and also providing a more elaborate visual experience. This allows the UX to display more video windows and live collaboration elements simultaneously than any other product on the market, giving you a truly interactive and immersive user experience.
See how Cordoniq uses gaming technology to deliver its high-performing video collaboration solution
API Integrations & Resources
---
Cordoniq's deep integration capabilities can help leverage your existing tech stack.
Our platform integrates with most universal API integrations, including Zapier® that lets you connect your Cordoniq platform with over 5000 popular workflow apps including Microsoft®, Google®, Slack®, Hubspot™, Mailchimp® and more. Even integrate a learning management system (LMS) to the Cordoniq platform for seamless corporate training.
A custom-branded, truly secure video collaboration platform with your own apps, integrated into one seamless product that feels and functions as a more professional experience for your clients and employees.
API resources from Cordoniq – All developer resources are automatically updated in our Cordoniq Developer Portal.
Chat
---
We offer the ability to chat in over 70 languages, so you can collaborate with clients and teams in your office and around the globe.
With Cordoniq you have robust chat features; multilingual chat functionality – including character sets – in over 70 languages along with additional image support, HTML export, and emojis. The text tool can resize and optionally scale the text box, while our chat user interface lets participants keep the chat docked or floating. You can export your chat to save for future reference as well.
Audio & HD Video
---
We continually update our video and audio features so you have the latest in live video collaboration. No matter where you are, within the Cordoniq platform you have access to industry-leading, real-time video and audio solutions for desktop and mobile.
HD Quality Video On Mac / PC / iOS / Android
All of your video collaboration sessions are compatible with the major operating systems, and visually crisp and clear. You always have full HD video available for your participants' webcams, as well as for document and web browsing screen shares. When your conference attendees speak, the colored frame around their video pulses for visually aesthetic engagement.
With MP4 meeting recording you can save live videos to your own private network, or store them within our available secure cloud services. Our video collaboration platform is created by award-winning developers who understand how important secure high-quality HD video is to your business.
A half-duplex audio option lets users control their own audio in the event they need help eliminating echo. State-of-the-art audio noise and echo cancellation, as well as audio gain control technology, help prevent background noise from being amplified during live sessions. Lip-synced audio with intelligent noise cancellation ensures clear communication.
Rooms
---
You have the option of breakout rooms, unlimited-use rooms, unlimited rooms, perpetual rooms, and an unlimited attendee gallery view.
With our unlimited rooms option, you can run as many rooms as your teams need for maximum, seamless collaboration. You can also choose to pre-populate your rooms with documents, files, videos and presentation materials, saving you valuable time.
Cordoniq features the ability to bring your consulting team and clients together in smaller breakout rooms directly inside your meeting platform. Join together and collaborate on multiple projects simultaneously.
In the Cordoniq gallery view, you enjoy full HD video while engaging with an unlimited number of participants.
Control & Accessibility
---
The Cordoniq solution puts complete control of all aspects of the video collaboration platform experience at your fingertips – have live, interactive, and dynamic control over the entire user experience, customized to your organization's specifications.
Control every meeting feature via Cordoniq's APIs, our Cordoniq Developer Portal or the host control application. Whether you are a manager or a developer, our custom controls puts you in charge of your video collaboration platform. Cordoniq allows you to control the routing of your video, audio, recordings, shared screens, documents and files.
Save time and cut costs while keeping control of your proprietary company information.
Use our platform's easy-to-implement modules to blend multiple providers and horizontally scale so that your solution is load-balanced, fault-tolerant, and infinitely scalable – allowing you to implement the solution in any geography that suits your business model.
Download the latest Cordoniq version of all the modules directly from our Cordoniq Developer Portal and choose where your content is stored—whether on your own private cloud or your existing public storage provider.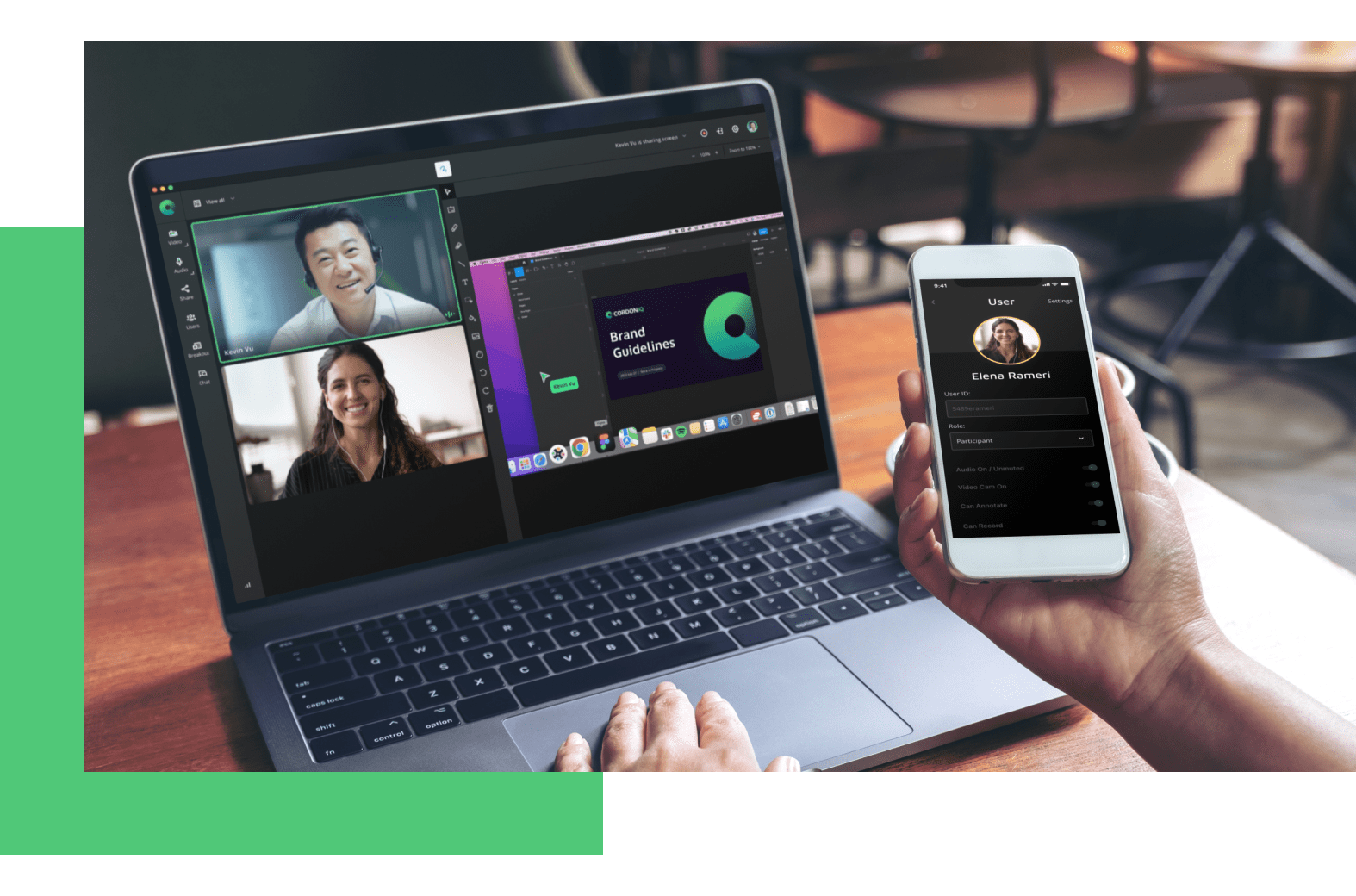 Hosting
---
Private Cloud Networks – Simple Deployment.
You can manage and operate your own cloud modules in the system, or we can manage them for you. All your conference room communications will be created, hosted, and secured over your own network.
Choose to deploy to AWS™, Azure®, Google Cloud™ or bring your own trusted private network. Either way, we can help you set up and maintain your Cordoniq platform on your own, secure, network.
Discover why flexible solutions are needed for private and hybrid cloud environments