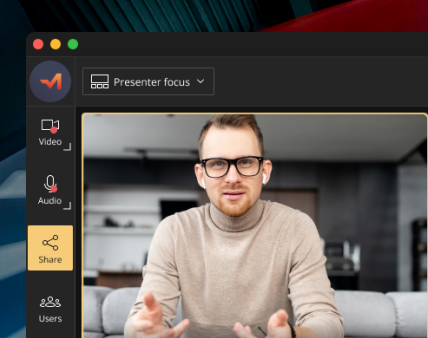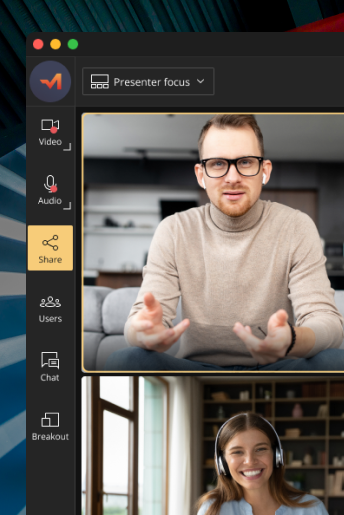 PRODUCT FEATURES
Private Labeling
---
Cordoniq brings all the elements of your brand identity together to customize the look and feel of your secure video collaboration platform.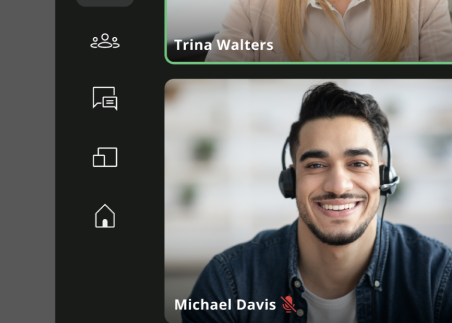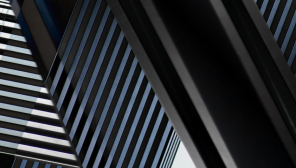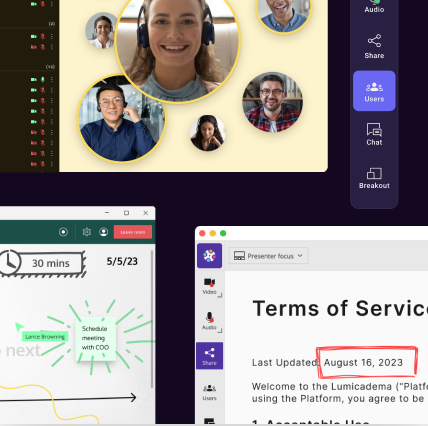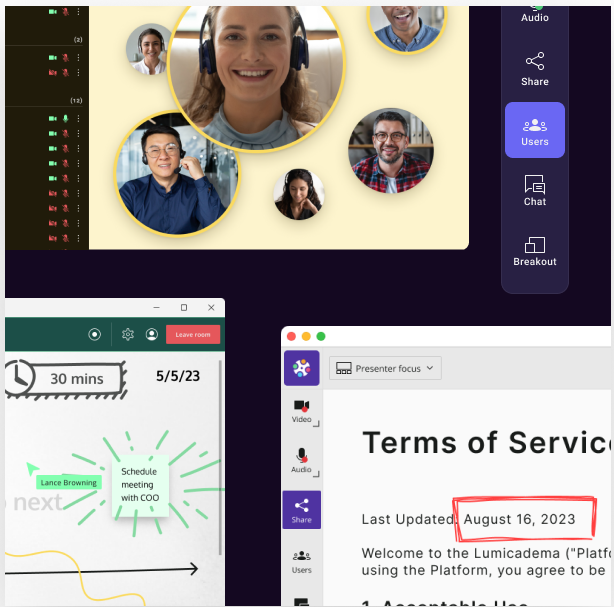 Most generic conferencing solutions say they offer private labeling, but limit the amount of customization to adding your logo and color palette to their interface.
Cordoniq offers several options to private label the video collaboration platform. Partner with us to tailor screens and menus, create custom features, incorporate brand messaging, logo, color schemes, custom icons and themes, add sounds and music, personalize waiting rooms, and more.
Discover how private labeling can elevate your client and team experiences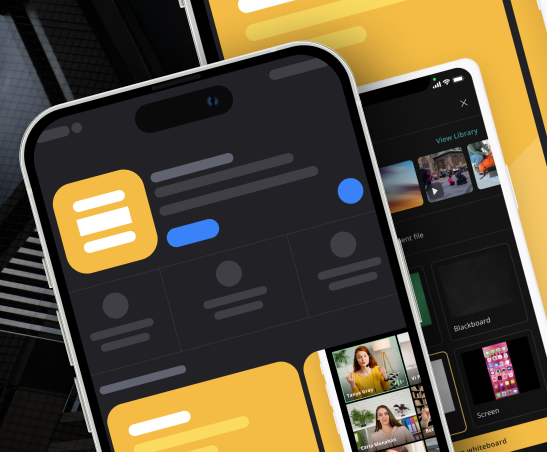 Our development team can also private label the interface of any operating system, including iOS and Android™, and add your own private-branded apps to the App Store and Google Play™.
Learn how private labeling video collaboration can amplify your brand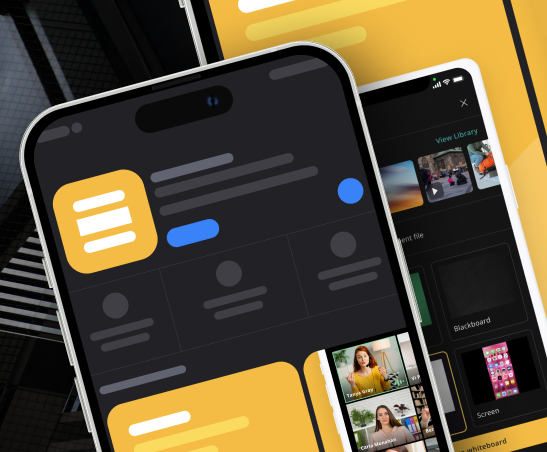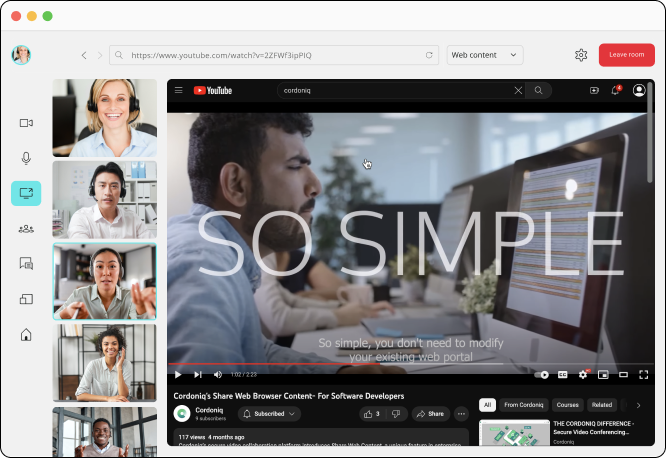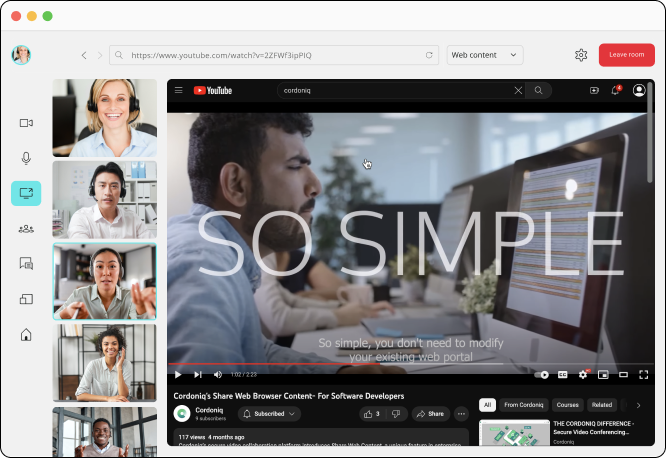 Deliver a unified experience
---
Our exclusive Share Web Content feature allows you to easily display web-based applications and videos within Cordoniq's meeting interface. This eliminates the disjointed, and time-consuming task of toggling between screens, so client and team interactions take place within your branded environment.
As part of our private labeling experience you can integrate your existing web service with the live collaboration experience without the need to modify your existing solution. This includes seamlessly blending of HTML, CSS and web-based components into a native visual meeting experience.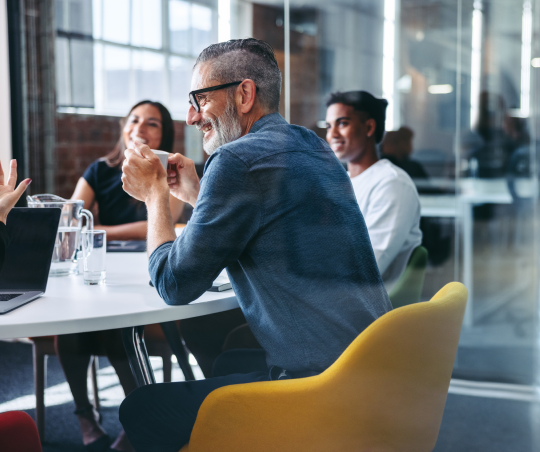 Whether you need a simple logo and color change or full OEM-level branding, Cordoniq can accommodate your needs without ever sacrificing functionality or security. Learn how our concierge services can help you implement your own secure, private-labeled video collaboration solution.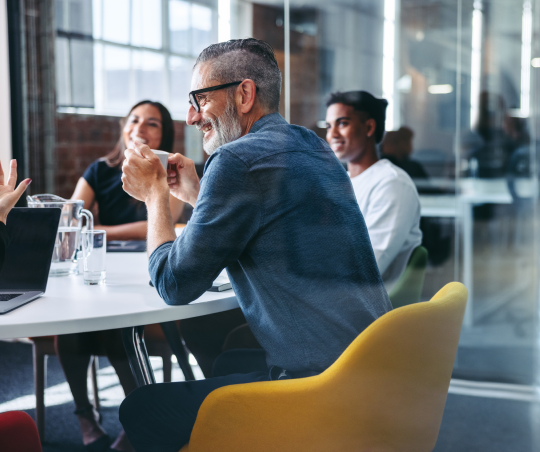 Brand your interface to amplify your identity and workflows