Creating compelling and engaging experiences for employees and clients is a priority for today's organizations that are operating on a hybrid work model. Companies are finding opportunities to use Extended Reality (XR) technologies including Augmented Reality (AR) and Virtual Reality (VR) in their hybrid environments. 
Various technologies and solutions can be blended with AR and VR, including live video collaboration, to create powerful experiences for teams and clients. Organizations can implement XR for experiences including work collaboration, client interactions, onboarding, professional development and other interactions. 
Differences between augmented reality and virtual reality 
Augmented reality and virtual reality are different types of immersive technologies that are part of an overall technology known as Extended Reality. AR enhances the actual physical world by incorporating a number of digital visual or sensory elements, such as overlays and other enhancements, to heighten visual experiences.
Conversely, VR uses an entirely digitally rendered virtual environment that feels completely immersive to the user and can include headsets or similar devices. While the most common examples of AR and VR are found in gaming, companies are discovering business use cases for these immersive solutions. IBM notes in a recent report that "Augmented Reality (AR) and Virtual Reality (VR)— [are] transforming workers' training, workflows and engagement …. XR can "cultivate a vibrant, collaborative workplace… perfectly suited to support remote working…"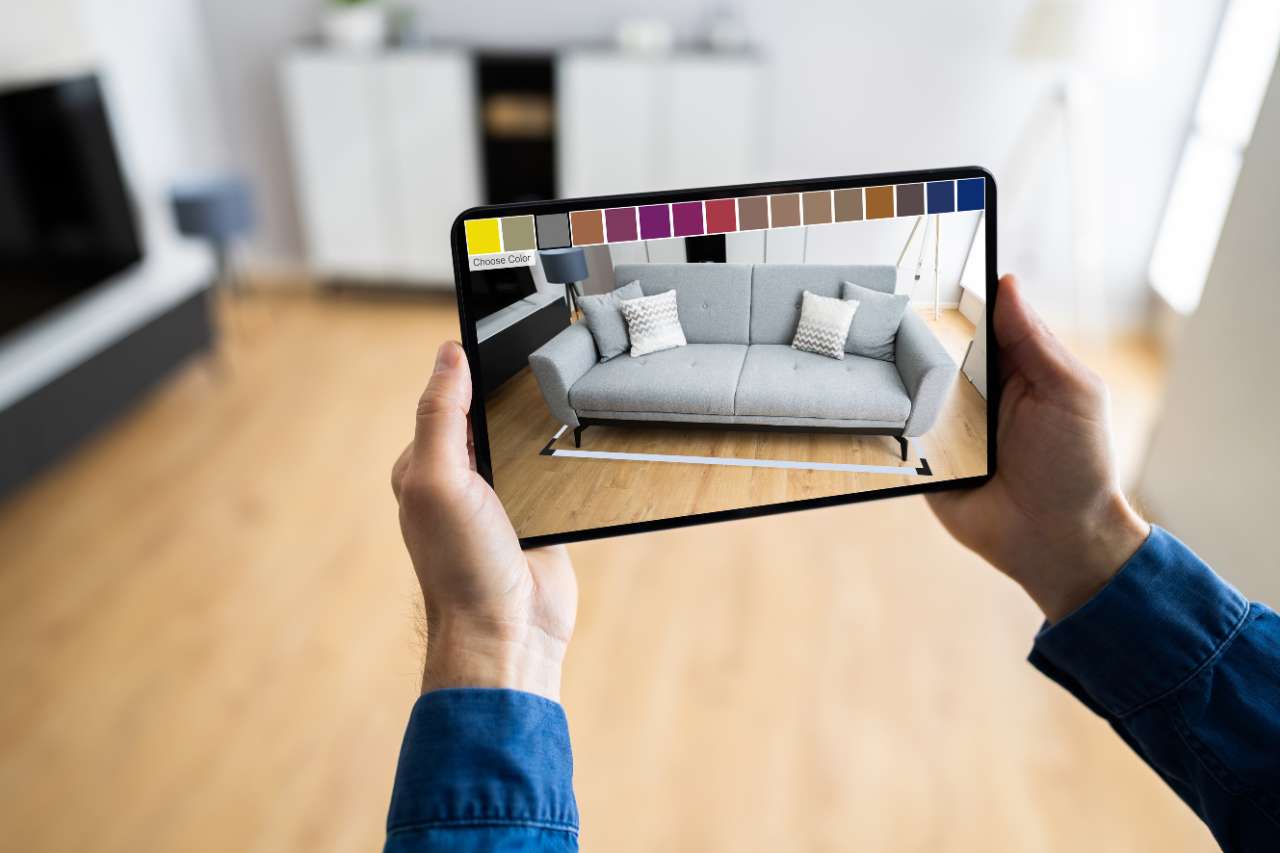 Meanwhile, large consumer brands are finding value in mixing AR into their marketing and advertising. For example, home improvement retailers are providing AR apps that let customers "try" new products, such as flooring or paint colors, by visualizing them in their own physical spaces. The real estate industry is using XR technologies to provide immersive 3D tours of houses, so potential buyers can do a virtual walk-thru before ever stepping foot in a property.
Enterprise organizations are finding ways to leverage AR and VR with live video conferencing to elevate day-to-day experiences for their teams and clients. 
AR and VR for more immersive experiences  
Blending AR and VR with video collaboration solutions can deliver adaptive, rich and engaging experiences for working, education, professional development, onboarding, and other interactions. By using immersive technologies, organizations can create highly sensory experiences for different types of sessions, collaborations and events, or even different products and physical environments. 
AR and VR can enhance virtual and remote experiences for a variety of departments or industries. The most advanced video collaboration solutions are capable of blending 2D and 3D experiences by incorporating AR and VR for collaboration, events, presentations and sessions.
Some business cases that blend XR with live video collaboration include the following: 
Creating virtual, "hands-on" 3D product demonstrations, visualizations, and testing for either in-house teams or potential clients. 

Brainstorming on designs and functions during live collaboration sessions. 

Delivering immersive and full sensory experiences for education, including learning languages. 

Offering enhanced sessions for recruiting, interviewing, onboarding and other HR and talent management activities. 

Providing virtual and live 3D services for product repair teams or client support. 
Along with adding XR technologies, advanced video collaboration platforms can also integrate with interactive artificial intelligence (AI) to create highly personalized and customized interactions. Immersive interactions with AR and VR create more opportunities for organizations to replicate the qualities of live, face-to-face experiences that are critical for effective hybrid work models. Immersive technology combined with live video collaboration can also help companies offer the types of elevated and personalized experiences that customers are demanding.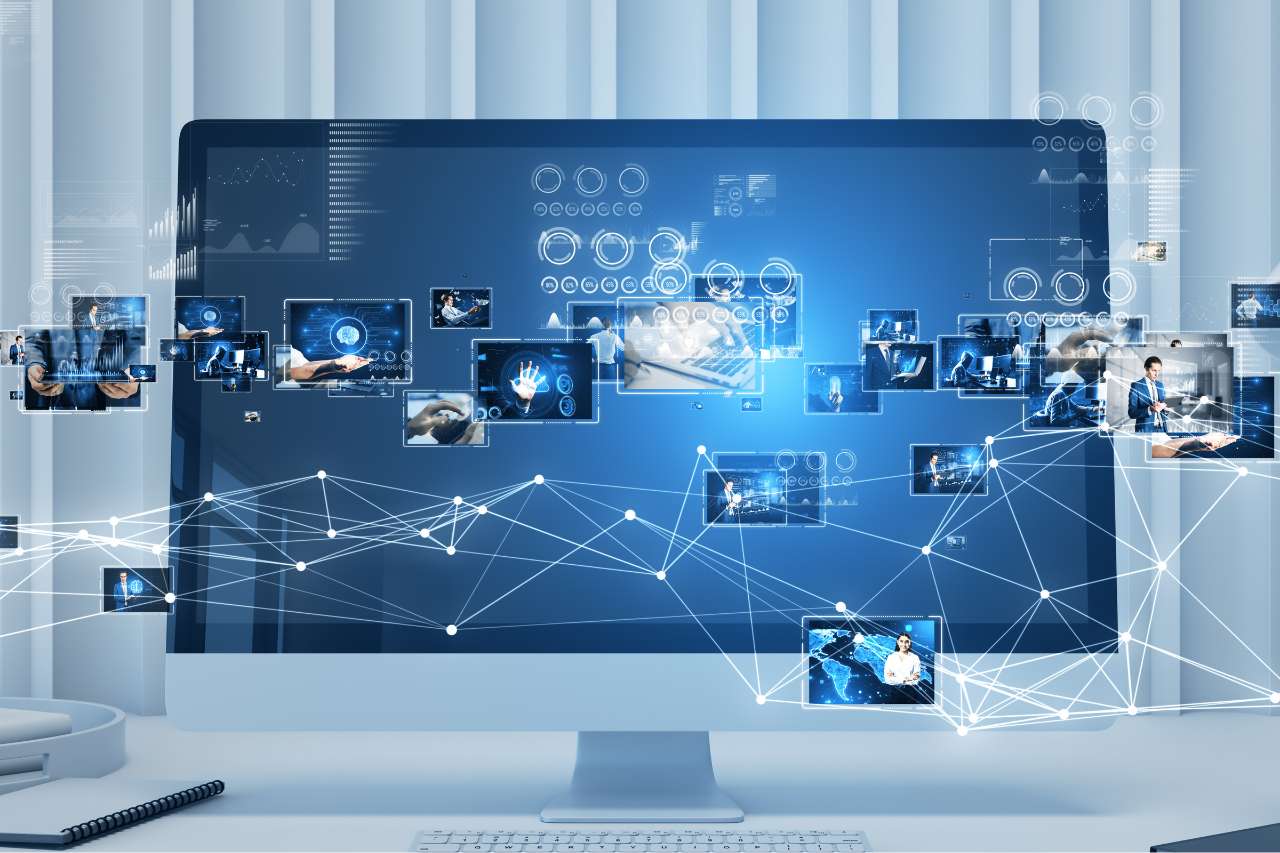 Cordoniq's gamified development approach for Next-Generation immersive experiences 
Cordoniq's gamified approach delivers a superior experience for live video collaboration. Because Cordoniq's platform is designed from the ground up with a GPU development approach, the design of the user experience (UX) is no longer bound by the limitations of the operating system's ability to display controls. 
As a result of the gamification approach, Cordoniq is capable of delivering a powerful and engaging experience even on older devices that carry limited power, battery life and capabilities. Gamified development also uses less power to create the same results, creating a more "green-friendly" solution. 
With Next-Generation UX and design, Cordoniq integrates not only XR but AI tools into video collaboration for highly immersive and personalized interactions. 
Cordoniq's additional Next-Gen UX features and gamified capabilities include:
More video 'faces' displayed on the device

Smoother quality of real-time rendering

Higher quality, resolution and FPS

Custom gamification specific to your organization's requirements

Richer experience on lower-end and older devices that no other solution offers
To learn more about Cordoniq's Next-Gen UX and advanced gamification technology, download the ebook here.